Husky FS/3 Overview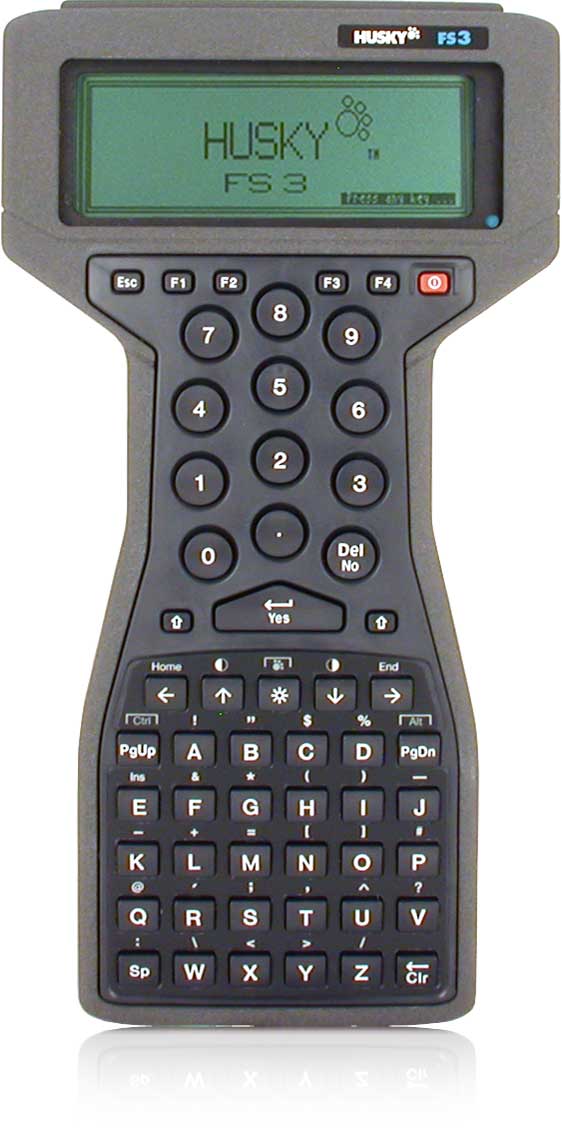 For more demanding applications, choose the Husky FS/3. Powered by an Intel 386 25Mhz processor this unit offers a range of additional features including a 16MB Compact Flash card for data storage and a separate sealed PC Card slot.
Developed with connectivity in mind, the FS/3 also offers a high speed parallel port for fast data transfer and an industry standard infrared port for cableless communication to portable or desktop printers.
Packaged in a lightweight die cast magnesium alloy case, the Husky FS/3 guaranties that your data will be safe, even in the toughest environments.
Performance
25MHz Intel 386EX processor
Internal type II PC Card slot (not user accessible)
High speed parallel port for fast data transfer
Industry standard infrared port for cableless communication to portable or desktop printer
Sits comfortably and securely in the palm of the hand, with a large numeric keypad at the user's fingertips for true single-handed operation
Can be loaded into its dedicated communications and charging rack in seconds, with no cable connections
Full range of accessories available including barcode readers
NiMH rechargeable battery, battery charger, and user leaflet included with each machine
Reliability
Full protection against the elements including damp, dust and accidental drop or immersion to ensure data integrity
Solid state 16MB Compact Flash disk for data storage
2MB low power DRAM
MS-DOS v6.22
Ruggedness
Lightweight magnesium alloy case to withstand the roughest handling and weather conditions
Fully sealed and rigorously tested to MIL-STD-810E against shock, immersion, extreme temperature ranges and survival of a six foot drop onto concrete